Please wait
Please wait loading cabin/trip info
Free Nitrox for certified divers
MV Pawara Overview
Read all MV Pawara reviews
Type: Liveaboard
Departs from: Khao Lak.
No. of guests: 24
Prices from:
26,700
24,030
THB
per diver
MV Pawara is possibly the most respected & popular Similan diving liveaboard boats. She is a 35m steel-hull cruise ship, specifically designed for luxury liveaboard trips, although the cost of joining one is much more affordable than you may expect. The staff and crew are among the most established and professional in the region, having been in operation for more than twenty years. This boat and its cruises are often fully booked due to repeat custom and word-of-mouth recommendations. Therefore, booking early makes sense, not only to ensure a place but also to benefit from Early-Bird discounts. The excellent reputation is based on service, thorough preparation, & safety. This wonderful luxury liveaboard diving vessel offers its guests free Wi-Fi (when in range) and other luxuries. The air-conditioned cabins have queen-size double or large bunk beds. And all cabins except the budget cabins have en suite private bathrooms. The maximum number of guests per trip is just twenty four, some of whom are non-divers and benefit from discount on the cruise price. Nitrox (enriched air) is available for free to divers who are certified to use it.
Pawara liveaboard guests mostly stay in en suite cabins with individual air-conditioning units. However, there are a few 'budget cabins' which share a bathroom and have flow-through air-conditioning. In total, there are four cabin types on two of the boat's three decks. The Master Cabins have double beds and the best views. Deluxe Cabins are twin bunk only, and are also located on a higher deck with sea-view windows. The Standard Cabins (located on a lower deck) can be twin share or queen-size double. All guests enjoy delicious buffet meals, fruits, snacks, tea & coffee throughout the cruise. In fact, the food and service are what most of our customers talk about.
The service that Pawara's staff and crew offers customers is both professional and helpful. Although their prices are not as high as some other diver operators, they still make their customers feel special. From being picked up at Phuket airport or their hotel to the drop off at the end of the trip, everything feels like it is done from the heart and with an honest smile.
Sailing out at sea for several days requires thorough preparation. There are no convenience stores, dairies or vegetable gardens out there. They always make sure that everything is covered, plus extras for emergencies. Vegetarian guests are catered for, as are children. With guests from all over the world, they do an excellent job of making sure that everyone is taken care of. This doesn't just apply to food and drinks, either. Safety comes first - at all times. The dinghies are well-maintained. There are more than enough life jackets on board, but hopefully never needed. Pawara also has responsible rules and regulations regarding diving policies, and free insurance is supplied. Rental equipment on Pawara is all new and well-maintained, as should be expected. At still at the unchanged rate of just 500B/day, which is less than many other Similan diving liveaboards.
Pawara Liveaboard is owned and run by the same team as MV Sawasdee Fasai which is a recently-refurbished luxury liveaboard dive boat.
Genuine MV Pawara Reviews
Read real reviews from people who have dived with MV Pawara
Sofia
Divers Nationality: Swedish
Dive date: 28 February 2022
9

/

10
Had a magical time at Pawara! Great instructors, great staff, very nice boat with nice cabins with private bathroom. 14 dives in 4 days, also took my advanced cert which was a perfect location to do so! Beautiful diving with loads of fish and healthy
coral. 👌🏼 Only smaller improvement was the food, at least the vegetarian options were not super good. But chef and staff was very friendly and helpful 🙏🏼 Would definitely come again!
...read more
Guy
Divers Nationality: British
Dive date: 16 November 2021
10

/

10
Another great trip on board Pawara organized perfectly by No Troubles just Bubbles. Great communication from the start with all information provided very quickly. The boat itself is in great condition, lots of space and a good crew. Excellent diving
(as always) in the Similans, looking forward to planning my next trip already!
...read more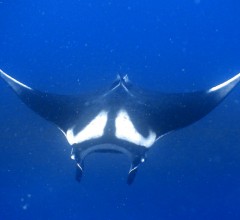 Harrison20
Divers Nationality: British
Dive date: 16 December 2020
10

/

10
Great trip with excellent diving. From start to finish everything ran smoothly with excellent communication and recommendations from Jamie at 'No Troubles Just Bubbles' Everything on board was as it should be, very professionally run trip with safety
and fun always a priority. The dive guides were excellent with a huge amount of local knowkedge of the marine life we encountered and the best places to find it. So much food that was all delicious and ready for you when your dives were finished. The boat boys also did a fantastic job of helping you gear up and get into the water and were aways there to help get you back on the boat. Great diving with a great crew, cant wait for the next one!!
...read more
Tom
Divers Nationality: Canadian
Dive date: 27 January 2019
4

/

10
Great diving experience, but the boat upkeep is falling behind and it marred the trip.
Katrina
Divers Nationality: Canadian
Dive date: 27 January 2019
2

/

10
Booking this trip with Jamie was easy and one of the only positives of this trip. I believed this boat to be of 3 star, mid range quality when I booked this trip. At best, this is comparable to a hostel with private rooms. You are emailed a d
igital log book at the end of the trip, and the DMs make a group video which is nice and something I have not seen on other liveaboards. I believe the crew is doing the best they can with the very limited facilities. We just finished a 4N stay on the Pawara, where my husband and I, along with at least 1 other guest that I know of, got food poisoning. The kitchen and food prep areas are right next to the 3 bathrooms that all DMs, the entire crew and some guests share. The highlight of the trip is Richelieu Rock and while very busy site, it has a lot of marine life. Similar to other sites in the Andaman Sea, there is some current, okay visibility and a lot of fish at many sites. Due to the number of guests, we were in groups of 1:5 - 1:6 during our trip. These are the largest ratios I've ever dived with. Coupled with the fact that you are grouped with divers with various levels of ability and air. We are advanced divers on nitrox grouped with customers who have only their open water, who have not dived in over 4 years — who were not required to do a refresher or dive to the recommend 18m. They simply do not care. Perhaps this is best for people who have never dived on a liveaboard before or have very limited abilities. There was no wifi during our trip, unlike advertised. We were told on the first night that it was broken. We stayed in a standard cabin with a double bed, which is next to the engine room - loud 24/7. The room is small; the ceiling is so low my husband struggled to stand upright in the room and shower. I've stayed in a number of hostels that were cleaner and nicer than this room.
...read more
Mark Chan
Divers Nationality: Hong Kongese
Dive date: 21 December 2018
9

/

10
Great Experience. The Crew is Greatb very wonderful trip. The sercet gift is excellent
Yookie
Divers Nationality: Hong Kongese
Dive date: 21 December 2018
9

/

10
A really great experience,professional DM,friendly,nice! Accommodation is clean,food is great,highly recommended
Jerry
Divers Nationality: Taiwanese
Dive date: 01 December 2017