Please wait
Please wait loading cabin/trip info
Free Nitrox for certified divers
MV Sawasdee Fasai Overview
Read all MV Sawasdee Fasai reviews
Type: Liveaboard
Departs from: Khao Lak.
No. of guests: 30
Prices from:
28,700
25,830
THB
per diver
One of the best Similan liveaboard boats has just had a full refit and been given a new name. This 37m. steel-hull luxury dive boat is now under new management and her name is MV Sawasdee Fasai. This Similan Islands liveaboard was relaunched at Christmas 2016, and has already become as popular as its sister ship, MV Pawara. Most of Sawasdee Fasai's cabins have private en suite bathrooms, and all air conditioned.
MV Sawasdee Fasai is now owned and run by the same team as MV Pawara. That means each trip is extremely well managed by professionals who know how to take the best care of guests of all ages & diving experience levels. Rental equipment is top quality but available at the lowest rates, and the food is simply delicious. Sawasdee Fasai has joined the fleet because Pawara has simply become so successful & popular, and trips are sold out sometimes a year in advance. Similan Islands diving guests normally want the best safety and comfort that their budgets allow, and Sawasdee Fasai meets the same high standards that Pawara guests have been enjoying for several years. Completely refitting the decks to provided large & luxurious cabins and communal areas that give guests plenty of space to move around or relax in comfort. Sawasdee Fasai has the perfect staff & crew to provide the best food, service, safety & professionalism for diving Similan Islands cruises.
There are four types of cabins on Sawasdee Fasai. The upper deck has two master cabins that have double beds and large sea-view windows, plus there are five twin-bunk deluxe cabins. These also have sea-view windows, and wide single bunk beds. On the lower deck there are four standard cabins that can be configured as twin beds or a large double. All Master, Deluxe, & Standard cabins on Sawasdee Fasai have a private en suite bathroom, a mini safe, and plenty of cupboards and shelves for storing each guest's personal belongings & luggage. Finally, the boat has twin-bed budget cabins that are perfect for divers who want the best value but still enjoy the best diving & the luxury of a larger Similan liveaboard boat. The budget cabins share two large bathrooms on the same deck, that are only used by guests in these cabins, and of course have hot & cold freshwater showers, western toilets and hand basins.
Sawasdee Fasai has lots of space for guests to socialise or relax. There's a large sundeck on the roof, plus another at the front of the boat. Both of which have all-weather sofas. In addition, there's a large air-conditioned lounge saloon and a dining area at the rear of the main deck. It's very easy for guests to find somewhere to sit together or to find peace & privacy alone. Finally, the dive deck of Sawasdee Fasai is simply huge. This is perfect for storing everyone's equipment and enabling guests to gear up and step into the crystal-clear seas around the best dive sites in Thailand. While a large dive deck doesn't look luxurious, it is vital to the overall enjoyment of guests on a Similan liveaboard cruise. The team of local crew are very service minded and a lot of fun. They help divers into and out of the water. Naturally, Sawasdee Fasai has a motorised tender dinghy for beach visits and to retrieve divers who surface away from the main boat.
The trips depart in the evening and you start diving the following morning at an easy Similan Islands dive site. During the trip the boat moves north to Koh Bon, Koh Tachai & Richelieu Rock. There are up to 14 dives and at least one beach visit. Some websites show the trips to be 5D/4N, but this is incorrect & misleading. With an evening departure and mid-afternoon return four days later, the trips are 4D/4N. Don't trust websites that try to mislead you to appear better value.
They kitchen staff and crew, plus the international dive staff are always on hand to offer help & service, and understand the needs of guests who are on a diving cruise in Thailand. The food is cooked fresh for every meal and served buffet style. It's a mixture of local and western cuisine, always with a vegetarian option. Tea, proper coffee, drinking water, fruit and snacks are available throughout the day, and local beer, wine, ice cream & soft drinks are available at extremely reasonable rates.
Dive groups are organised so that everyone dives with others of a similar level, experience, needs & air consumption. Of course, this is flexible if couples, friends or family want to stay together. The timing of divers entering the water is very well organised, to ensure that everyone gets their turn at going in first, and the surface or dive site isn't crowded unnecessarily.
With all these winderful things, plus Early-Bird discounts for bookings made before the end of August, it's easy to see why so many Sawasdee Fasai trips are full a long time before departure.
Genuine MV Sawasdee Fasai Reviews
Read real reviews from people who have dived with MV Sawasdee Fasai
JH
Divers Nationality: Singaporean
Dive date: 03 January 2022
10

/

10
I booked my trip on the day of the departure with the incredible help of Jamie who was extremely responsive and professional throughout the entire process. He also followed up to ensure I was on the boat and all settled in. Steve, the cruise director
, my dive guide and AOW instructor all-in-one was amazingly professional, safe, patient and had so much knowledge to share. The crew of Sawasdee Fasai were top notch, making all of us feel welcomed and well-fed at all times. All-in-all a great experience, would recommend.
...read more
Daniel Kurniawan
Divers Nationality: Australian
Dive date: 21 December 2021
9

/

10
Pick up was 3 hours late and disorganised. Drop off was slow and disorganised. Land transport: 0/5 Food was amazing. One instance of meat being very tough and inedible. Icy drinks were not the best after diving. Food: 8/10 Free upgrade from budget
bunk-bed to 2 person share room. However, room's toilet couldn't flush and exhaust fan didn't work so bathroom got quite smelly. Shower on occasion didn't run or very slow water, including after the last dive. Supposed to have bedsheets and towel change halfway through the trip but it didn't happen. Accommodation: 5/10 Noted under equipment rental form that I needed a L or XL BCD. The biggest they had was a M and it was too small. Torch battery only lasts for 1 dive. No issue with the rest. Equipment: 6/10 Diving was great. Dive briefing was very detailed. Dive guide was good and handled himself and the group well. Free nitrox. Unfortunately missed the first dive of Day 2 because pick up was so disorganised - took off from pier at about midnight. Diving: 30/20 Two beach/island excursions. Extras: 5/5 Total: 54/60
...read more
Claude
Divers Nationality: French
Dive date: 21 March 2021
10

/

10
It has been a great diving experience. MV Sawsdee Fasai is a comfortable and well designed boat for diving. The crew is very professional and the diving sites of the similan are stunning. And..the food is excellent!!!
Sam
Divers Nationality: Irish
Dive date: 21 March 2021
10

/

10
Great crew excellent characters be around great atmosphere catered for everything start to finish boat was more than comfortable and fantastic food..
Boris
Divers Nationality: British
Dive date: 21 March 2021
10

/

10
Fantastic trip, great crew, great dives, met bunch of good and interesting people. Will definitely repeat
Dave and Wendy
Divers Nationality: New Zealander
Dive date: 03 January 2020
10

/

10
We are a couple in our 50's and booked a master cabin. Every aspect of the boat and its crew met with or exceeded our expectations. We felt very well looked after at all times. Spacious and comfortable cabin and boat. The boat is very well set up f
or its purpose. There would have been 40+ people on board (counting crew) but it never felt crowded. Friendly and super-organised Thai boat team, from the Quan, the head dive guide and boat manager, to the young lads who filled the tanks and helped us in and out of the water. Food was fresh, delicious and varied daily. Our Dive guide Gun was supremely professional, calm and patient at all times. Also very friendly and helpful. On some of the dives, the visibility wasn't as good as we had hoped for, but this was more than made up for by the spectacular variety and quantity of marine life. We highly recommend this boat trip.
...read more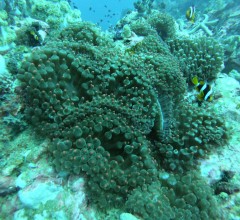 Keith A. Raymond
Divers Nationality: American
Dive date: 11 November 2018
8

/

10
Great boat, Great crew, Great dive sites. Boon Song Wreck is a bit of a let down after Richelieu Rock. See separate email. "Sorry it took a bit to get back to you, had to get my land legs on. The wide beam of the boat, widest of any I saw, made th
e ride stable and pleasant. I found myself floating between the Russians, Koreans, Chinese and Spanish teams, and hopefully acted as a unifying spirit. Each group had their quirks, and I was able to practice several languages although my Cantonese and Mandarin is nonexistent. Two best sites was Koh Tachai (what only one dive?) and of course, Richelieu Rock where everything was represented. I could spend a week there alone! We didn't see Mantas nor Whale shark to the disappointment of the group, but been there done that, so the rest was the best. Even composed an article for a dive magazine: Making Each Dive Better than the Last. If I finish it today, I'll send it on. The Chinese were kind enough to give me 2.3 GB of GoPro videos, and the Spanish promised to send me their photos once they've been photo shopped. Gun and Beto were princes! They are the kind that not just make but inspire liveaboard diving. Qualities you can't teach, like compassion, concern, curiosity, and a willingness to tell the same story a gazillion times and still make it sound fresh. Kwan is a little long winded in the briefings, but due to insurance issues it is understandable. What was really unique was the hot rose scented wash cloth given at the end of the last dive. True luxury, and refreshing even after 30C water. I probably wouldn't do the budget option again, as climbing up on the top bunk was a bit tough, and the mattress was a bit too hard for my old bones, as I'd wake up with sore hips that needed a dive or two of hyperbaric therapy to alleviate. The crew and the food was good, and truly joyful although I felt bad for their sleeping accommodations stuffed into every nook and cranny of the boat. Food highlights included Lamm Gai and the daily cooked banana/chocolate/ginger breads. I would have preferred dinner served at the snack time, and the snack served at the dinner time as it was quite late for me. Most folks had a beer and a lighter meal at dinner anyway. I guess it's personal preference. I suppose enough for now. Thanks for all your work, and getting that T shirt to me."
...read more
Neill
Divers Nationality: British
Dive date: 21 April 2018
8

/

10
Awesome boat and staff. Great food. Great cabins.
James Firmage
Divers Nationality: American
Dive date: 21 April 2018
9

/

10
The boat is clean and comfortable, the crew attentive and knowledgeable and the diving excellent: