Please wait
Please wait loading cabin/trip info
Blue Dolphin Overview
Read all Blue Dolphin reviews
Type: Day trip
Departs from: Khao Lak.
No. of guests: 17
Prices from:
N/A
THB
per diver
Powered by three Honda 225hp 4-stroke motors, the journey is smooth, fast, quiet and without odours or fumes. The top speed is in excess of 40 knots, but safety is of prime importance, and speed is therefore governed by the conditions on the day. There's plenty of shelter from the sun or any rain, as well as a comfortable outdoor seating area for those who want to top up their tan or look out for jumping dolphins on the way out to the dive sites or back.
Each day of the week offers something different on Blue Dolphin, and it visits the world-famous Richelieu Rock three times a week. Those who want to dive on consecutive days will be able to experience various dive sites, instead of the same thing again. The Similan Islands are fantastic. There are easy and challenging dive sites and snorkel spots in crystal-clear waters, many near pristine beaches with healthy life right up to the surface. Koh Bon & Koh Tachai are a little more challenging, and offer the best chances of Manta Ray sightings. Richelieu Rock is Thailand's premier dive site. There's nothing to see at or very near the surface, but underneath this is the best dive site in Thailand, and chosen among the top ten in the world by Jacques Cousteau.
Finally, Blue Dolphin is recommended for guests who want to get back to land as soon as possible to enjoy the rest of the afternon and evening. Its speedy journeys ensure that almost no other day trip can come back to Khao Lak before Blue Dolphin!
What makes Blue Dolphin trips so special begins before your departure day. Excellent pre-trip organisation by a professional and experienced team means that the day will run smoothly and be a lot of fun. Payment and equipment is dealt with at least the day before, so you can wake up and go diving.
Guests are picked up from Khao Lak hotels and resorts from 7.30am - 8.45am, and the boat departs around 9.00am, after fruits, snacks, coffee and a quick briefing and final check. Around an hour later divers are jumping in the sea!
Blue Dolphin guests need to stay in Khao Lak (not Phuket) the night before.
New regulations in October 2018 mean that we require your passport details, and this must be at least 72 hours before the trip.
Please note that for Richelieu Rock trips you need to have dived within 6 months.
Great organisation, a fast & smooth ride, and the best choice of dive sites all make up for an awesome day on this wonderful Similan diving day trip boat.
Genuine Blue Dolphin Reviews
Read real reviews from people who have dived with Blue Dolphin
Dimitra Miliordou
Divers Nationality: Greek
Dive date: 27 February 2020
7

/

10
Our experience with Blue Dolphin was nice, however the boat was pretty small for 15 divers in total. The equipment had already been set up in advance, as it would be a bit chaotic to do that on the spot in such a small space. We were quite restricted
movement wise and had to sit in our designated seats between dives. While we were immobile (as the dive site was the same for both dives), it got a bit uncomfortable due to the waves and it was easier to get seasick or at least get a bit queasy. Having said that, the staff were very friendly, well-prepared, accomodating and organized. Compared to Sundancer I would say that Blue Dolphin was better organized, the equipment was in a better condition, but space wise it wasn't nearly as comfortable as the Sundancer.
...read more
Dive date: 04 January 2020
5

/

10
Trip to Richelieu Rock. For me the boat is not comfortable, too little room for each guest, no place for material. Instructor and boat crew were fine, but all together quite a stressful trip. We didn't enjoy it so much.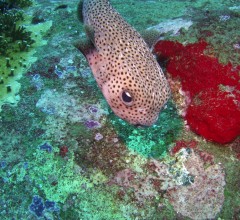 Christine
Divers Nationality: American
Dive date: 08 December 2019
10

/

10
Communication was extremely easy. All pre-dive forms and information was completed online, including type/size of rental gear needed if any. There was no need to go to dive shop the day before. Our party of two was picked up at our hotel each day
and after diving, we're safely transported back. The boat captain, crew and dive masters were safety minded, thus one day Mother Nature didn't cooperate (seas were rough) so we had to go to an alternate dive site. Dive groups were small, no more than four to five people and we were grouped by experience level and type of diving done. We have been diving for over 30 years - Ben our very experienced dive master gave good briefings and safety reminders. Ben was also extremely familiar with the sea life indigenous to that area as well as other parts of the world. A pleasure to dive with Ben and of course Blue Dolphin!
...read more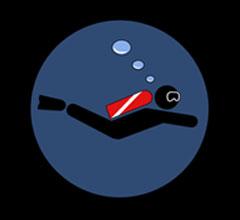 Kevin "Doc" Cavanaugh
Divers Nationality: American
Dive date: 30 March 2019
10

/

10
If you are diving from Khao Lak, Thailand I have only five words to say about Blue Dolphin- don't hesitate, just book it.
RH
Divers Nationality: German
Dive date: 02 January 2019
9

/

10
Bad weather bud still well organized and recommended.
Lance
Divers Nationality: American
Dive date: 16 March 2018
10

/

10
Awesome time. Neal was great. We're not super experienced and Neal made sure that we felt comfortable. Overall had a great experience. Plus free Ritz.
Dive date: 07 December 2017
10

/

10
Thank you! I had a great experience diving with this crew.
10

/

10
Amazing trip, excellent and professional service , thanks Jamie