Please wait
Please wait loading cabin/trip info
The Junk Overview
Read all The Junk reviews
Type: Liveaboard
Departs from: Khao Lak. Phuket.
No. of guests: 18
Prices from:
31,500
22,500
THB
per diver
The Junk is a very strange name for a very special boat. She is officially called June Hong Chian Lee and is a completely refurbished 60-year-old cargo vessel which was first built in Malaysia. This was the very same boat used in the James Bond movie, The Man With the Golden Gun. Nowadays, the boat takes lucky passengers on liveaboard diving cruises around the best diving sites of Thailand. Although her age and appearance suggest traditional sailing and far from luxurious living conditions, the opposite is true of this remarkable yacht. She has facilities befitting the best diving and pleasure craft in the Andaman Sea and can comfortably take up to 18 passengers in air-conditioned comfort.
There are several cabin types on The Junk. The double cabins can be made into twins, and the triple cabins can be made into a double, with a single bunk. In total, there are two cabins for two guests (we call them doubles), two cabins that take three guests (triple), and two four-bunk cabins. All of them are cosy, have air-conditioning and private en-suite bathroom facilities with proper toilets and showers. The air-conditioned lounge saloon has AV entertainment and a comprehensive library of books, but guests usually choose to be out on deck looking at the view, topping up a tan or enjoying the sea breeze.
At 33m long and 8.5m wide, The Junk is the perfect size for passengers to enjoy stability and space on board. The traditional design and materials give an intangible feeling of being part of something very special, while modern comforts and conveniences make sure that the happiness lasts throughout the journey. Two Bauer compressors, two motorized tender dinghies and up-to-date safety & communication features are standard, as well as more than enough tanks for divers.
Those lucky enough to take a cruise on The Junk will enjoy the delicious food, comfortable cabins and communal areas, and can spend hours enjoying the views, reading a novel, watching movies, sharing dive experiences, or learning about the history of this very special boat. She has been used for several movies and is available for charter for very reasonable rates.
From late October to May The Junk has trips to Thailand's Similan Islands & Richelieu Rock. All of these trips depart in the evening, either from Khao Lak or Phuket. The 4D/4N trips return mid-afternoon, and the 5D/6N trips give you an extra day diving and two extra nights on board. You disembark in the morning after breakfast.

During the low season (May-September) The Junk has short trips from Phuket to the best dive sites around Koh Phi Phi & Phuket. These trips are excellent value and very popular. Departure is usually in the morning, and return late in the afternoon two or three days later.
Genuine The Junk Reviews
Read real reviews from people who have dived with The Junk
Hazel
Divers Nationality: British
Dive date: 27 December 2021
10

/

10
We had a fabulous time on the Junk. The diving, the people, the crew and the food were all excellent. I would recommend this holiday to anyone who loves diving and will hopefully return myself soon! 🙏❤️
Linda
Divers Nationality: New Zealander
Dive date: 27 December 2021
9

/

10
Such an excellent trip. Fabulous boat, great crew and the best of care. Highly recommended.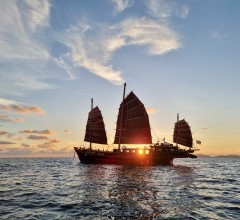 Gregory Enjalbert
Divers Nationality: French
Dive date: 12 April 2021
9

/

10
Beautiful boat and Marco does a great job at keeping us safe and entertained at the same time. Food is great and the staff super attentive, also a tight ship with everyone knowing what they have to do. The dive guides were good and made us enjoy many
different dive sites
...read more
Dive date: 04 September 2020
10

/

10
Dive leaders and the staffs are really nice. Bedroom is good.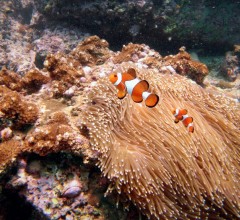 Ben
Divers Nationality: American
Dive date: 27 September 2019
10

/

10
Our trip was on The Junk was a diver's dream and I'm really glad we booked through Jamie from No Troubles Just Bubbles. He oversaw the whole booking and information gathering process, and was immediately responsive at every turn. We live in t
he Caribbean and dive very regularly, but I've never felt worse about Caribbean diving than after spending three days diving in Thailand! So many fish, so much diversity, and the most lively corals you've ever seen. As for the Junk, it was an extremely well-run operation with non-stop mouth-watering meals. Highly recommended across the board — we will be back.
...read more
Vickicarmady
Divers Nationality: Australian
Dive date: 13 September 2019
7

/

10
All good lovely staff nice food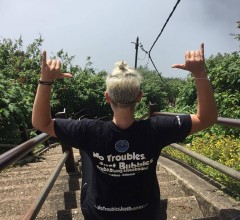 Orla
Divers Nationality: Irish
Dive date: 05 September 2017
10

/

10
Had an AMAZING time on the Junk Liveaboard. We did the 1 night 2 day trip and my only complaint was that it wasn't longer. The boat and dive crew went above and beyond to accommodate us and the food (of which there's PLENTY) is some of the best I had
in Thailand. This is a trip not to be missed, you won't regret it! Absolutely no troubles and many many bubbles!
...read more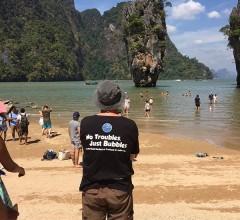 Ken Groves
Divers Nationality: Australian
Dive date: 15 January 2015
"We spent a 4 night trip on The Junk over New Years 2016. All aspects of the trip were perfect, starting with Jamie from Similan Diving Tours and his brilliant customer service. The quality of the dive crew, food and accommodation made our trip one t
o remember."
...read more