Please wait
Please wait loading cabin/trip info
Free Nitrox for pro divers!
MV Manta Queen 5 Overview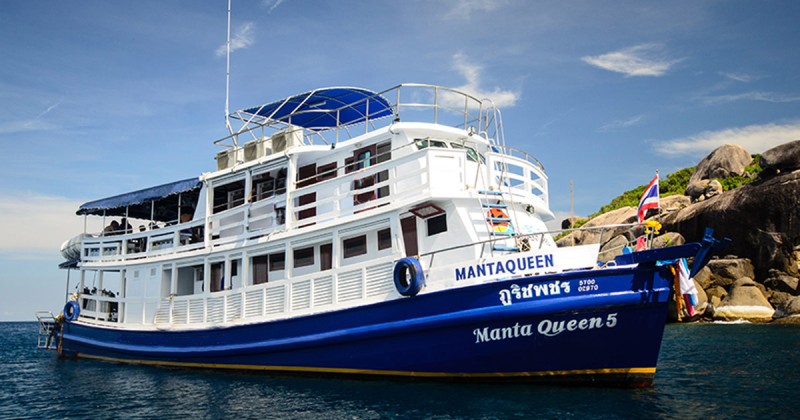 Read all MV Manta Queen 5 reviews
Type: Liveaboard
Departs from: Khao Lak.
No. of guests: 22
Prices from:
12,000
THB
per diver
Manta Queen 5 is a great Similan Islands diving safari boat which sails to the best dive sites in Thailand. It is ideal for divers who want easy & enjoyable diving and the chance to see wonderful marine life Up to twenty-two lucky guests are able to join these amazing diving safaris to a selectioon of wonderful dive sites. MQ5 now has FREE Wi-Fi for guests. New for 2019-20, the boat is running 4D/4N trips, offering 15 dives.
This Manta Queen Similan Islands liveaboard sets sail from Khao Lak in the evening, Manta Queen 5 visits the best dive sites in Thailand for divers who don't want anything too challenging but still want the chance tof dive with Manta Rays at Koh Bon and experience the colourful sloping reefs of the Similan Islands. Guests get to discover some of Thailand's best dive sites during the cruise.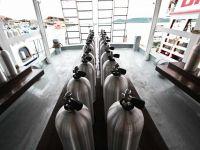 Manta Queen 5 is quite a large boat (26m), and it has recently undergone extensive renovations in order to make the eleven twin-bunk cabins as comfortable as possible. All cabins are clean, and guests can enjoy air-conditioned comfort throughout the cruise. To be honest, most guests aboard Manta Queen 5 spend their non-diving time with each other, either socializing on one of the decks or during excursions to Donald Duck Bay on Island #8. The boat has a large, covered outdoor dining and chillout area, where briefings are given, meals are eaten, and guests can socialise or fill out logbooks. Some just want to gaze out at the wonderful views, which can also be done from the sundeck on top of the boat.
Food is served buffet style several times throughout each day, and this includes a light evening meal on the departure day. There are also fruits and snacks available all the time, and things like drinking water, tea & coffee are always available for free, too. Diving is hungry work, and the food is delicious, so don't expect to lose any weight on you MQ5 Similan liveaboard cruise! Cold soft drinks and beer are available at very reasonable prices, and seem to taste even better out at sea after a long day diving.
Please note that some websites show MQ5's trips to be 5D/4N (maybe to make the '$/day rate look better), but this is misleading & untrue. Manta Queen 5 departs in the evening and returns in the afternoon less than 96 hours later. Its trips are 4 days & nights, NOT 5 days & 4 nights.
Safety is most important on any diving safari, but the dive team and crew aboard Manta Queen 5 also try to make the cruises as much fun as possible. It's all very relaxed and enjoyable for everyone on board.
Onboard PADI courses are very common for Manta Queen 5 guests, mainly due to the competitive rates and great diving conditions that are experienced.
Genuine MV Manta Queen 5 Reviews
Read real reviews from people who have dived with MV Manta Queen 5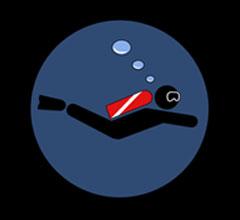 Mike
Divers Nationality: Swedish
Dive date: 28 February 2020
7

/

10
The only thing is the rock hard mattress in the cabins. Super unpleasant made the night's a course of survival. At least not as good as it could be.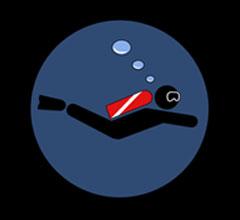 Erskine
Divers Nationality: Hong Kongese
Dive date: 21 January 2019
9

/

10
Professional and friendly staffs, Delicious meal and comfort room.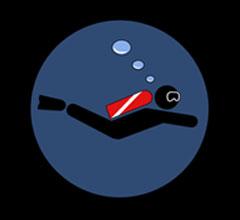 9

/

10
It is such a memorable trip. Good food good life. Similan is very impressive. Koh bon is so much beautiful. Hope next time can see big fish...manta ray, whale sharks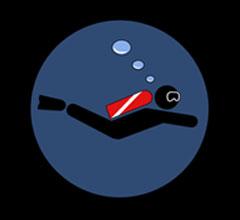 Marko
Divers Nationality: Slovenian
Dive date: 11 November 2017
10

/

10
Trip was perfect, good company, awesome food&boat stuff and great dive masters! Would love to do it again :)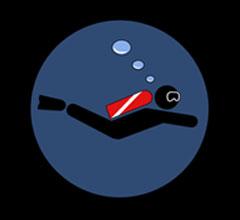 Theresa
Divers Nationality: Swiss
Dive date: 27 February 2017
10

/

10
Very well organised scuba diving boat trip. The instructors are fun and professional, and the staff is friendly and obliging. The food is fantastic, you have to watch out not to gain a few pounds. The underwater fauna and flora is amazing and the vis
ibility was great. Highlight: the Boonsung wreck! I would definitely recommend the trip to others.
...read more