Please wait
Please wait loading cabin/trip info
Similan Quest Overview
Read all Similan Quest reviews
Type: Liveaboard
Departs from: Khao Lak.
No. of guests: 18
Prices from:
12,500
THB
per diver
Similan Quest os among the best-value Similan Islands diving liveaboards. For the past two seasons the boat was offering scheduled 4D/4N trips, but now for 2022-2023 Similan Quest has returned to flexible trips. That means the boat stays out at sea, and guests join by speedboat in the morning on the day of their choice. The boat is excellent value, focussing on safe & enjoyable diving with experienced staff & crew.
There are two cabin types on Similan Quest. These are four double-bed cabins & five twin cabins, and all are air conditioned. The double cabins are on the boat's upper deck. In addition to sea-view windows, they have doors which open out onto the deck. This gives more privacy and a wonderful welcome every morning to the Similan Islands. Also on the boat's upper deck is the large dining area. Here, you can enjoy delicious food that is served buffet style. There are plenty of tables and seating for everyone on board, including guests who are just diving for a day trip.
On Similan Quest's main deck there are the twin cabins, which have a side-by-side configuration (not bunk) and a partition that gives each guest extra privacy. This deck is also home to the kitchen, a storage area and three communal bathrooms. At the rear of the main deck is the dive platform. The dive platform has plenty of space for everyone to store & put on or take off their gear, and to safely walk to the rear of the boat.
Similan Quest is 25 metres long and 5.3 metres wide, powered by two 300hp Hino engines. She's easily safe, stable and comfortable enough to offer wonderful diving cruises to some of Thailand's best dive sites. In most cases, divers jump off the back of the boat and return to its ladder at the end of each dive. If you surface further away, the motorized dinghy can collect you. The dinghy is also used to take guests to the wonderful beaches of Similan Islands #8 & #4. If diving in a shallow area, the speedboat can also be used. Unlike most other Similan liveaboards, guests on Similan Quest can usually choose between a night dive and a sunset dive.
Genuine Similan Quest Reviews
Read real reviews from people who have dived with Similan Quest
Brad
Divers Nationality: German
Dive date: 21 April 2023
10

/

10
Great diving, great food, great instructors
Sam
Divers Nationality: Netherlander
Dive date: 26 January 2023
9

/

10
Wow what an amazing experience, really nice people and everything is cared for! To top it all of, those dives sides, incredible. Would recommend, I did the 2 day 1 night tour. We saw a turtle and our guide was so nice to take a cool photo of us :D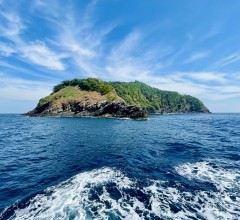 Anna
Divers Nationality: Spanish
Dive date: 22 January 2023
10

/

10
Good value for money! Excellent experience in Similan Quest, from start to finish. Jamie was so attentive answering all our doubts quick and making the reservation. When we arrived, Peter was waiting for us to do the check in the day before departure
, and he was really nice, taking care of everything with a big smile and humor sense! We loved him. Once in the boat, the crew was like a family, with good vibes and always willing to help you with everything you need. The food was delicious, too. Regarding the diving, our guide, Noz, was very experienced and showed us amazing spots and marine life. We felt very safe. Nan was our guide for two dives and she was great, too. We stayed there for 2 nights and 3 days and did 10 dives. We could see more than 80 animal species, including sea turtles, one big eagle ray and three sharks. We have the Open Water Diver, but in other groups there were Advanced Divers, too. We totally recommend it!
...read more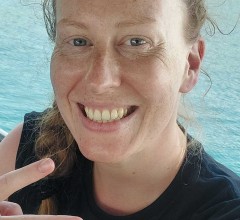 Crystel
Divers Nationality: Dutch
Dive date: 14 January 2023
10

/

10
Amazing experience, the whole team was there to ensure you had a great time, from gear you up, scuba diving itself, get your gear clean and refreshed for the new dive, food/snacks always available, food was very tasty and nice and the bed was good. I
like to come back for even a longer stay next time. Thank you to everyone!
...read more
C.
Divers Nationality: French
Dive date: 13 December 2022
1

/

10
Unfortunately the BCD that I rented was not properly functioning, it didn't allow me to take normal breath. I now have CO2 toxicity. Otherwise, the staff is wonderful and the experience is very nice. Advice to Check your equipment thoroughly bef
ore diving.
...read more
Ann
Divers Nationality: German
Dive date: 21 November 2022
10

/

10
We had the best diving experience ever on this nice boat with the crew, who are totally enjoying their work. Our divemaster Willy was awesome and we felt save the whole time. The food was amazing, our room was lovely made up and the marine park is ju
st such a beautiful place!
...read more
Patrick Leong
Divers Nationality: Malaysian
Dive date: 06 November 2022
5

/

10
Excellent services n beautiful underwater world 🌎.
Tryllehest
Divers Nationality: Danish
Dive date: 27 January 2020
6

/

10
We were on a 4 day/3 nights trip with Similan Quest. Everything regarding the booking was smooth and easy, and our questions were answered quickly. The boat is well equipped and comfortable. It's not a luxury boat, but we knew that. Food onboard wa
s good and standard quality. The crew were friendly and there was a nice feeling onboard. Our cabin was small, but we had what we needed. Shared toilets and baths was clean and handy. The only reason we are not more thrilled are two things: We still think the price was a bit high compared to liveaboard elsewhere, but that's apparently the level at Similan Islands. The other was a bit of dissapointment regarding the diving experience. The instructor did what he could, but we had expected the dive sites to be more spectacular to be honest. But maybe we were just a bit unlucky?
...read more
Juan Andres Morales
Divers Nationality: Mexican
Dive date: 26 December 2019
10

/

10
Great experience and professional guide