Please wait
Please wait loading cabin/trip info
Free rental dive computer for divers who don't have their own.
Genuine MV Nemo 1 Reviews
Read real reviews from people who have dived with MV Nemo 1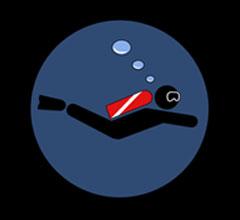 Suzanne
Divers Nationality: New Zealander
Dive date: 13 November 2019
Boat rating:
10

/

10
Had a fabulous time on our 3 day adventure in Similan Islands. Well looked after - by the organiser/admin, cook, driver, crew, and of course, the instructors. Equipment and facilities all worked well. Beautiful location. Special thanks to Jurgen
and Christina - you were both awesome in your own ways!. Wanna go back :D
...read more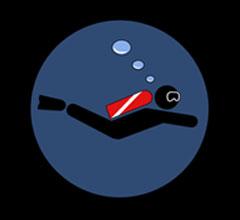 Marta
Divers Nationality: Polish
Dive date: 14 April 2019
Boat rating:
10

/

10
That was my first liveaboard and I must say you set the bar pretty high. Thank you for this beautiful adventure!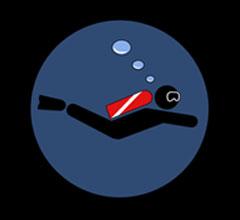 Cindy
Divers Nationality: American
Dive date: 14 April 2019
Boat rating:
10

/

10
I LOVED this experience. I can't wait to come back and do this again! I am a new diver and felt so comfortable with the team and am now more independent in the water. There was so much to see in the water and I am still excited by all of it. The ease
in which everything was planned helped tremendously too. The customer service was some of the best ever.
...read more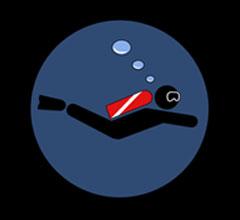 EmmaR
Divers Nationality: British
Dive date: 06 April 2019
Boat rating:
10

/

10
Jamie from No Troubles Just Bubbles was amazing. We had lots of questions and worries about booking something so new to us but Jamie answered them all quickly and patiently, keeping in touch with us throughout. He also helped us to book local accomod
ation and onward travel for after our dives. Our time on board Nemo 1 was fantastic. The whole itinerary ran smoothly, the staff on board couldn't have been more helpful and the food was delicious: easily the best we had whilst in Thailand. We did 6 dives over 2 days and each dive was to a beautiful spot in the Similan islands where we saw so much amazing marine life. Our dive guide was friendly and knowledgeable, making our time underwater worry free. We were all sad when our time was up and wished we'd booked for longer! Thoroughly recommended.
...read more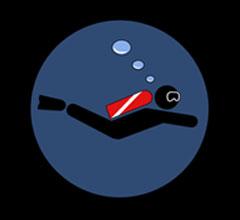 Tamara
Divers Nationality: Danish
Dive date: 28 March 2019
Boat rating:
10

/

10
I had the Best 2 days on the Nemo 1, with a lot of great dives, and Nice diving intructors. All off the staff was very sweet and helpfull, and the food was tasty. Also the boat has a Nice atmoshere, and since we where not Many on the boat at a time,
it was Nice and relaxing. Would recommend this trip to everyone.
...read more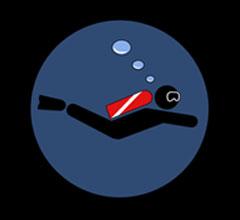 Cheena
Divers Nationality: Singaporean
Dive date: 11 March 2019
Boat rating:
10

/

10
First of all, it was a very smooth process from booking to the confirmation of my trip.All my questions were promptly answered and clearly communicated to me via email and whatsapp. All the crew members on board from the dive guides to the Thai c
rew were all very friendly and professional😊 My dive guide, Thibaut did a very good job in taking us through all the dive briefing and I absolutely enjoyed all the dives. Had such a fantastic time with Nemo1!!
...read more
Kris
Divers Nationality: American
Dive date: 19 February 2019
Boat rating:
10

/

10
First of all, I'd like to say thank you to Jamie for a very prompt and great service along the booking period. I spoke to many of the Liveaboard agencies but I decided to go with this company because of how friendly and how fast of service I receiv
ed. Secondly, as I attended the Liveaboard 3 days 2 nights. All of the staffs onboard are so nice. I had amazing experience with all the crews. I would recommend anyone for this trip...
...read more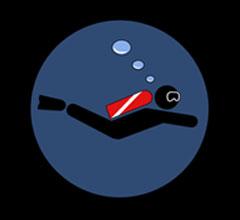 Cass
Divers Nationality: Australian
Dive date: 18 February 2019
Boat rating:
10

/

10
Had an amazing time diving with the guys and gals on Nemo 1. Saw a baby whale shark which was the highlight of my trip. The food was great and the crew were awesome.
Ottokar Lehrner
Divers Nationality: Austrian
Dive date: 13 February 2019
Boat rating:
10

/

10
A Wonderful trip, professionally organized and smoothly running. We had a lot of fun and experienced Wonderful Things, encountering Sharks, turtles, baracudas and much much more. Absolut highlight was, when my guide Jürgen and me had a close Encount
er with a Beautiful, large Marlin!
...read more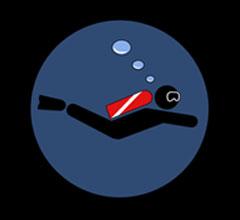 Rose
Divers Nationality: Taiwanese
Dive date: 07 February 2019
Boat rating:
10

/

10
That was soooo amazing!!! Many kinds of marine creatures under the sea. We saw the shark, Ray , turtle and many many colorful big fish 😍 and Jasmine and Alex is sooooo kind and helpful !!! We are soooo lucky for this trip. Nemo 1 is really great a
lso, which is clean and huge and allow us to see sunset and numerous stars at night. I am pretty sure we will come back again and again! Staffs,food, security measure anything was so lovely !
...read more